Back To Ports
Enjoy clear freshwater of Lake Michigan with miles of pristine sandy beaches and dunes. The Muskegon Lakeshore was first called the "Riviera of the Midwest" around 1910. One of the main attractions is the historic district. Trolley tours of public art and history include the Hollywood sculpture of silent film star, Buster Keaton. Michigan's second largest open-air market is located in Downtown Muskegon. Walkable museums reveal historic architecture of restored Victorian homes, and lovely outdoor art. Passengers can also visit the famed Muskegon Museum of Art. Their collection includes Cezanne, Rembrandt, Hopper, Homer, Whistler and Chihuly. Be sure to also visit the Muskegon Heritage Museum featuring the great manufacturing history of Muskegon with touchable displays that bring back memories such as the original Raggedy Ann Doll, a Brunswick bowling lane, furniture, appliances, airplane parts and more. You can also walk where heroes walked on two maritime "in the water" museums; the LST Naval Transport ship that stormed the shores of Normandy and one of the most highly decorated WW11 submarines, USS Silversides. Nearby, are small chalets hosted by local venders and artists. Take a relaxing stroll, stopping to enjoy local craft beer, coffee or a Michigan wine tasting.
Listed below are the cruise lines that dock at this port.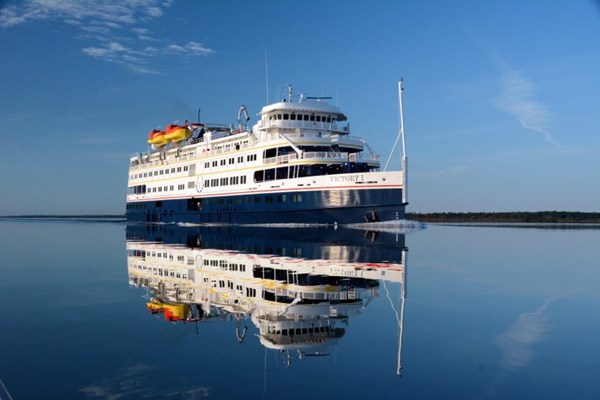 American Queen Voyages
From immersive, educational shore excursions, to free-flowing wine, beer and spirits aboard, American Queen Voyages redefines luxury cruising on The Great Lakes.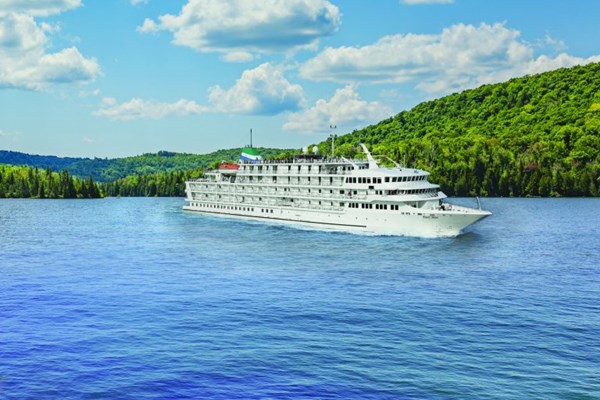 Pearl Seas Cruises
Pearl Seas Cruises defines Luxury Adventure™ every day with enticing destinations that bring regional culture and natural beauty to life.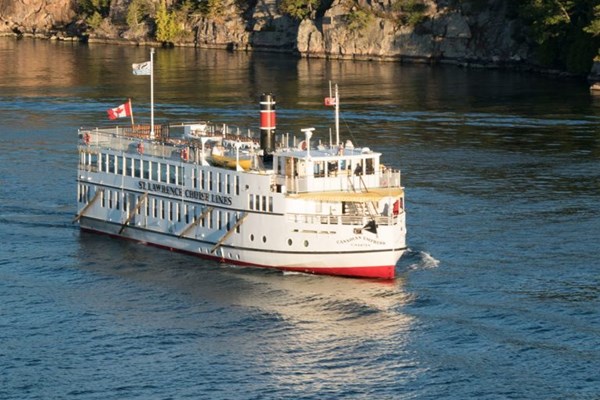 St. Lawrence Cruise Lines
Calm-water cruising on a classic Canadian riverboat. With each nautical mile, nature's northern masterpiece unfolds. Explore intricate river channels, gorgeous scenery, and historic attractions.