Great Lakes Ports
Adventuring around the Great Lakes and St. Lawrence River regions aboard some of the most luxurious and intimate cruise ships available anywhere provides cruise ship travelers with an array of encounters unlike any other cruising experience.
With port locations ranging from the natural wonders of Niagara Falls and Thunder Bay to the historic and quaint Mackinac Island and Kingston, Ontario, cruise ship travelers will be in awe of the charm and beauty that sits tucked along the world's largest freshwater system.
As a complement to the serene settings passengers can experience, Great Lakes cruise ships also dock in the heart of some of the Midwest's largest cities, including Cleveland, Detroit and Milwaukee. Whether it's visiting some historical landmarks or soaking in the local pop culture, these ports of call are bound to create memories.
Featured Great Lakes Ports
Additional Ports and Destinations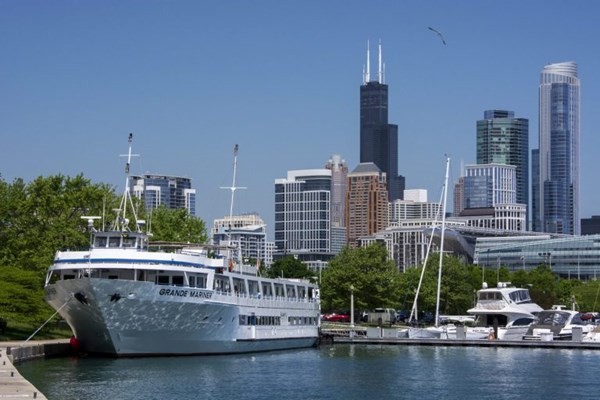 Chicago, Illinois
Explore the great city of Chicago known for its world-class dining and architecture. Spend a day soaking in the beauty of Chicago's North Shore or Frank Lloyd Wright-designed homes in Oak Park. Are you Up for Amazing? Plan your Illinois adventure.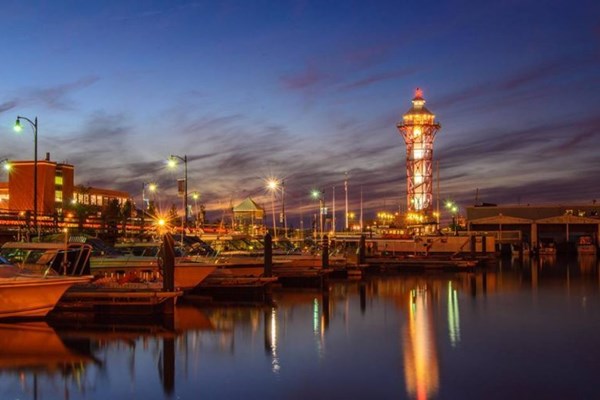 Erie, Pennsylvania
Erie, Pennsylvania's fourth largest city along the shores of Lake Erie, is on beautiful Presque Isle Bay, surrounded by a seven-mile peninsula. As Pennsylvania's only Great Lakes Port City, Erie has an extensive maritime history.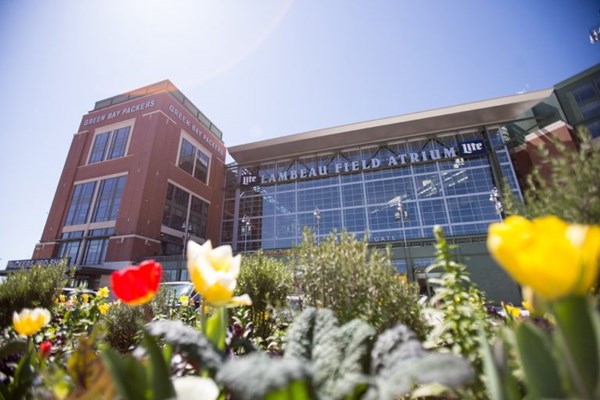 Green Bay, Wisconsin
Home of the Packers, Green Bay is famous for football. Explore Lambeau Field, the Packers Hall of Fame and Titletown, with shops, activities, restaurants and breweries to enjoy.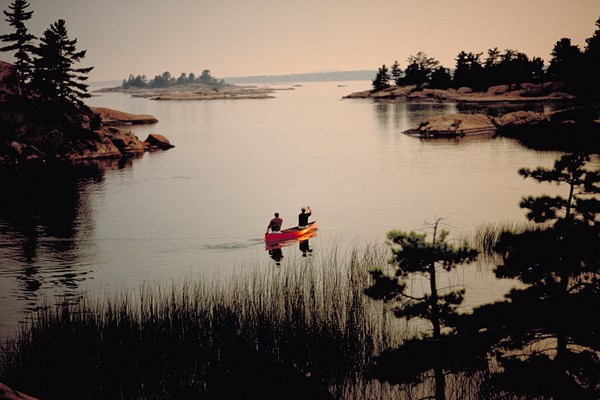 Killarney, Ontario
Killarney offers stunning natural beauty with scenic trails, crystal-clear lakes, and towering white mountains. Experience fishing, kayaking, camping, and wildlife sightings in this picturesque wilderness paradise.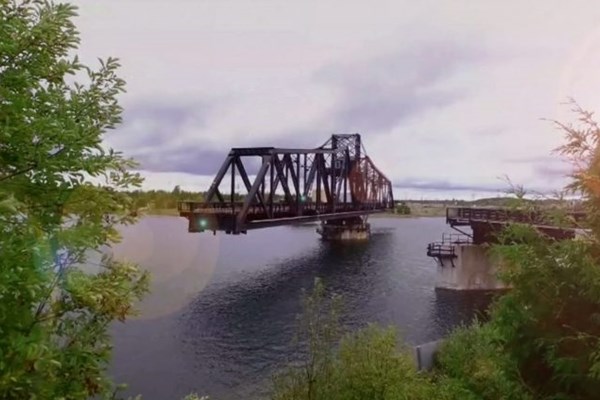 Little Current, Ontario
On beautiful Manitoulin Island on Lake Huron, the quaint and charming town of Little Current is the perfect starting point to explore the world's largest freshwater island with its long and rich indigenous history. Manitoulin Island offers a truly immersive and cultural aboriginal experience of its original inhabitants.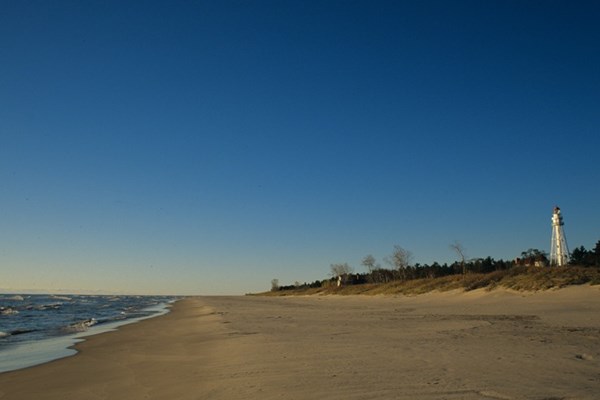 Manitowoc, Wisconsin
Known as Wisconsin's "Maritime Capital," Manitowoc offers stunning parks and beaches, historic downtown charm and a variety of arts and cultural attractions on the coast of Lake Michigan.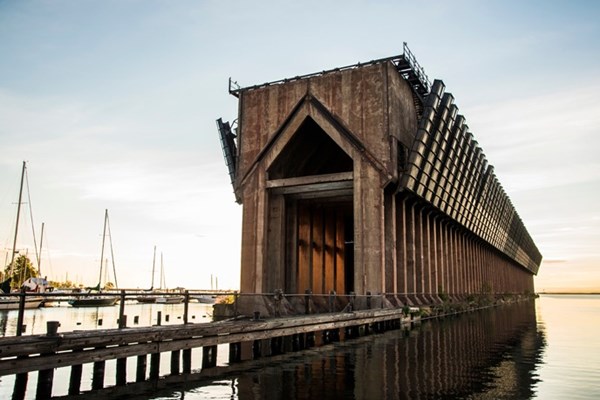 Marquette, Michigan
Set on the southern shore of Lake Superior, Marquette is the largest city in Michigan's Upper Peninsula. This vibrant community has mastered satisfying appetites hungry for nature, great food, craft beer, and unique experiences.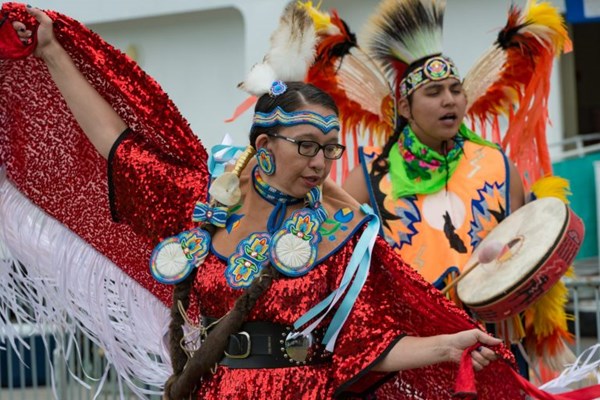 Midland, Ontario
The Town of Midland is a dynamic community situated on Georgian Bay. Take a stroll through the hub of our downtown area and enjoy the array of boutiques, restaurants and services, cultural experiences, as well as the beautiful murals scattered throughout the downtown core.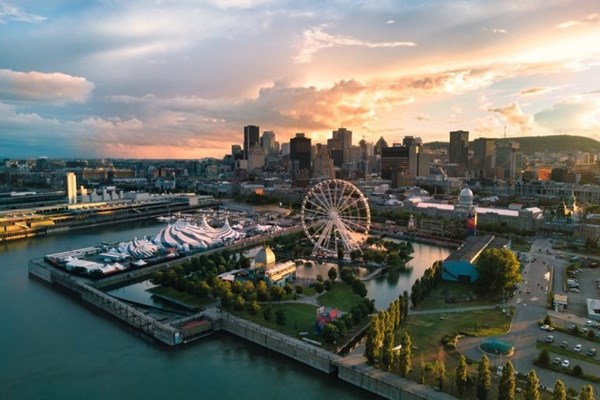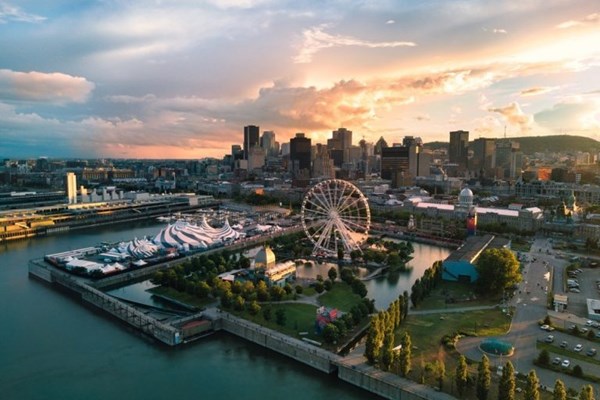 Montréal, Québec
With a little European charm and a lot of urban vibe, Montréal is always an exciting place to be. The city is compact, safe and pedestrian-friendly, which means you can easily walk from the Montréal Cruise Terminal to your hotel, and then onward to restaurants, cafés, theatres and entertainment venues.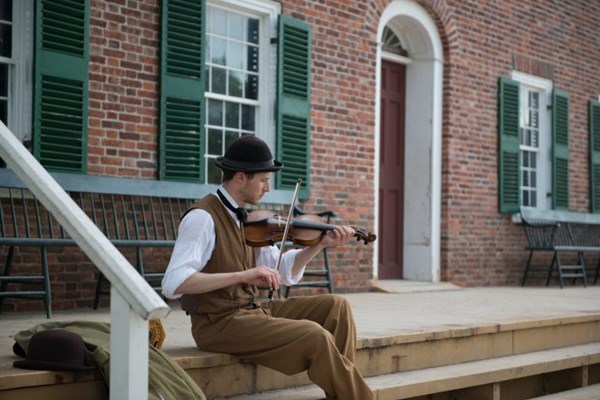 Morrisburg, Ontario
Upper Canada Village is one of the largest living-history sites in Canada. Featured are over forty historical buildings. Go back to the 1860s and spend a day with the villagers as they go about their daily chores using authentic historic tools!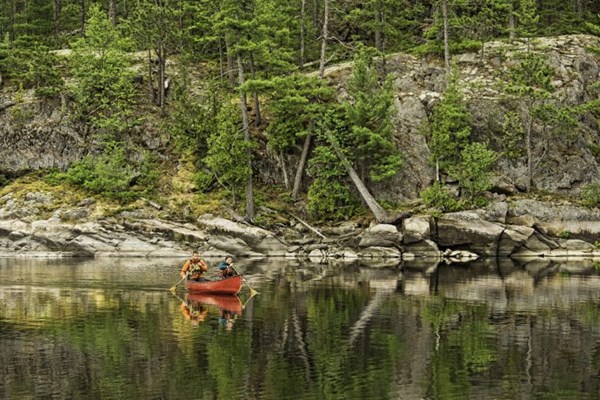 Parry Sound, Ontario
Located on the shores of Georgian Bay in the Big Sound ships entering port will be greeted by a view of the Parry Sound Harbour and the Trestle bridge. Surrounded by forests, lakes, streams and the rugged beauty of pink granite of the Canadian Shield. Visitors will be delighted with the variety of recreational activities available.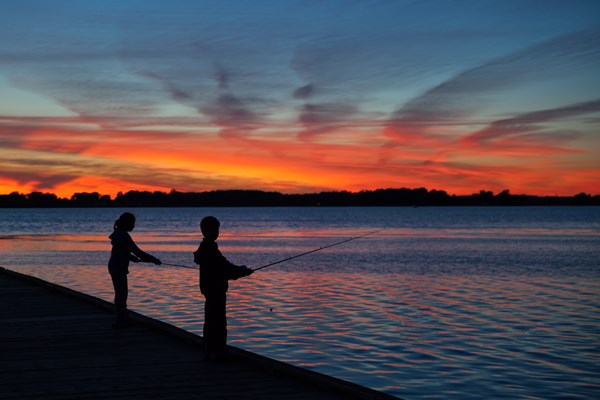 Point Pelee, Ontario
Point Pelee, Ontario - the southernmost tip of Canada. Is a must-visit destination for nature enthusiasts, with its stunning beaches, hiking trails, and bird watching. It is also an essential stop for birds and the monarch butterfly migration over Lake Erie.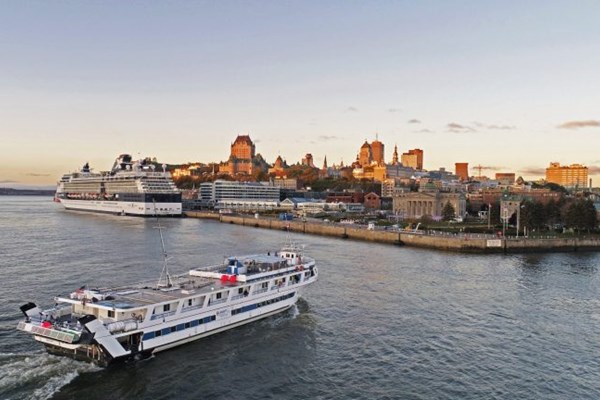 Québec City, Québec
Great outdoor adventures, history and gastronomic delights await visitors in Québec City, one of Canada's most charming and breathtaking cities. Rated among the top cruise destinations in the world, its beautiful cobblestone streets are just steps away from the cruise terminal.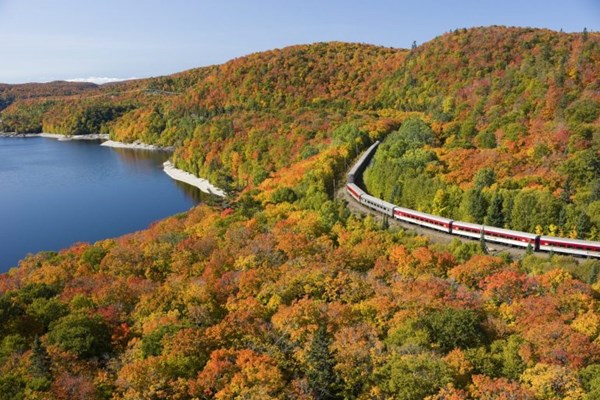 Sault Ste. Marie, Ontario
Sault Ste. Marie offers world-class outdoor experiences second to none with easy access to nature and spectacular attractions. Downtown Sault Ste. Marie offers many dining and shopping options to satisfy a variety of tastes and interests.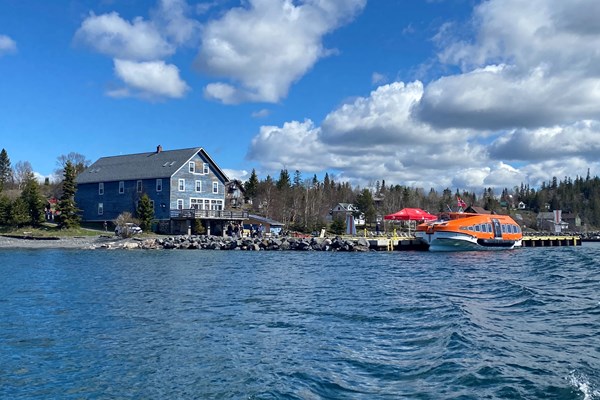 Silver Islet, Ontario
Silver Islet is a hidden gem on the shores of Lake Superior. Enjoy panoramic views, historic mining sites, and outdoor adventures like hiking, fishing, and boating in this tranquil lakeside community.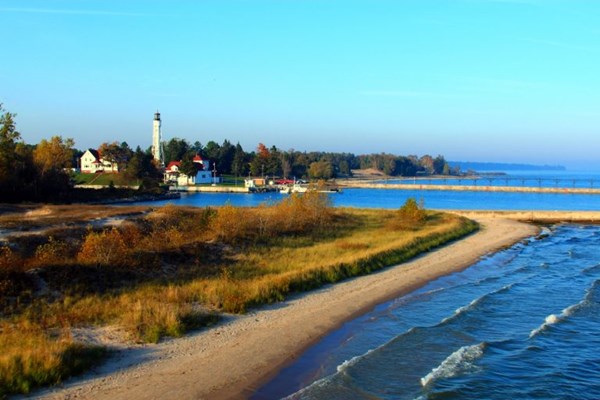 Sturgeon Bay, Wisconsin
History and natural beauty meet in Door County's world-renowned shipbuilding hub. Visit the maritime museum, historic shopping districts, restaurants and a vibrant arts scene in Sturgeon Bay.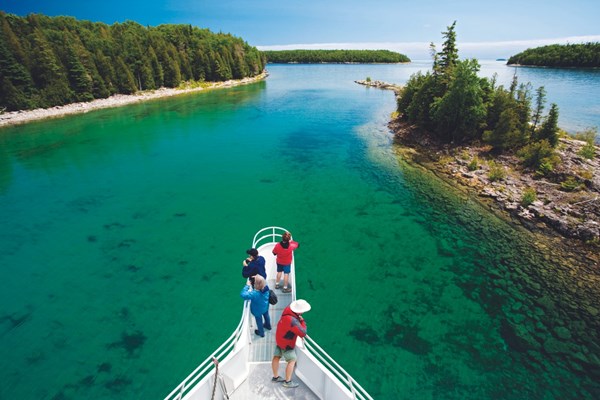 Tobermory, Ontario
Tobermory is a must-visit destination for nature lovers, offering breathtaking scenery, crystal clear waters, and a vibrant marine ecosystem. Explore hiking trails, dive sites, and the famous Flowerpot Island.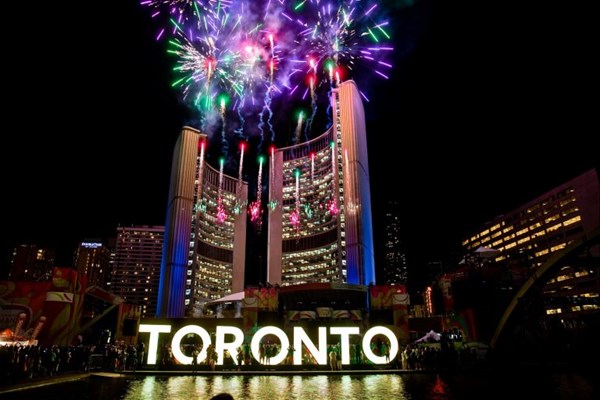 Toronto, Ontario
Canada's largest city and most-visited destination, Toronto is Canada's Downtown. Toronto blends the best of modern Canadian diversity and inclusiveness with top attractions, restaurants, music, architecture, culture and festivals.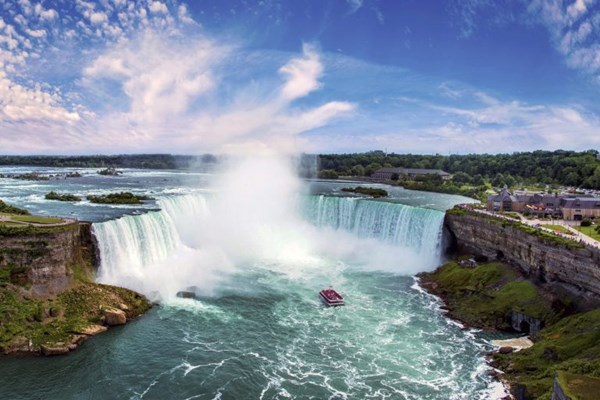 Welland Canal / Port Colborne (Niagara Falls), Ontario
Port Colborne is primarily a jumping off point for tours of the Niagara Peninsula to visit both Niagara Falls and Niagara-on-the-Lake. In town there's a lovely Port Promenade from which to view the ships and boats coming through the Canal and a Historical & Marine Museum as well as many shops and restaurants.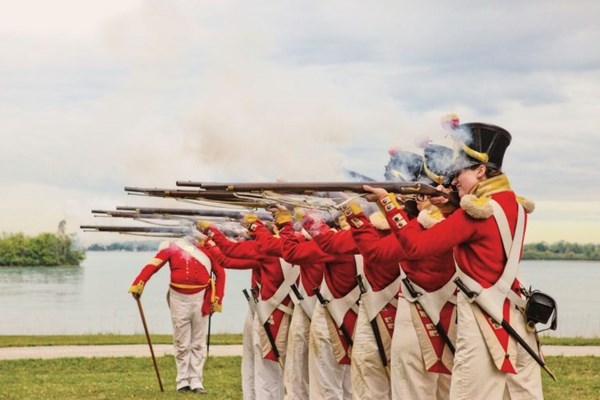 Windsor, Ontario
Windsor, the proud gateway between Canada and the USA is an incredible community that offers world-class entertainment, fascinating historical and cultural landmarks, diverse cuisine and unparalleled waterfront parks and gardens.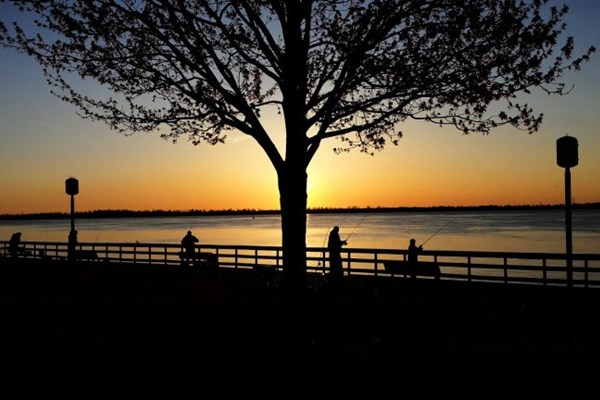 Wyandotte, Michigan
A waterfront community, Wyandotte is rich in history and is known for its distinctive architecture, charming downtown district, beautiful Bishop Park and a variety of cultural offerings.