Back To Ports
Sault Ste Marie, Michigan
From the moment you arrive at the Sault Ste Marie port you know you are in a place steeped in history. The second-most populated city in Michigan's wild Upper Peninsula and one of the oldest French Settlements in North America.
Popular shore excursions
Visit a 550-foot permanently docked freighter called the Valley Camp, which was built in 1917 and retired in 1966.
Visit the maritime museum and observe an exhibition of priceless artifacts from the mysterious wreck of the Edmund Fitzgerald in 1975.
Enjoy a scenic walk down Water Street that will lead you to historic homes and a fun history lesson beginning in 1668 when the Soo was founded.
Adventure onto Portage Avenue to watch a freighter journey through the Soo Locks.
Listed below are the cruise lines that dock at this port.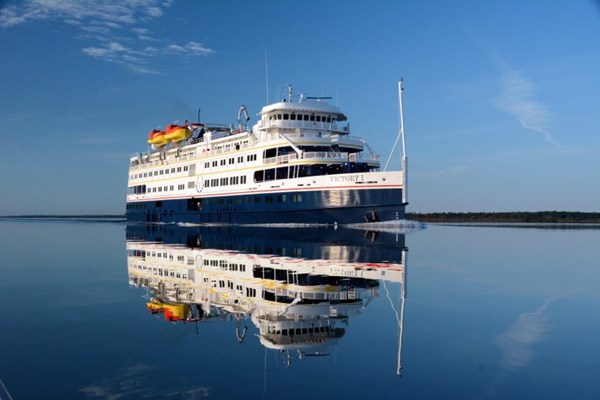 American Queen Voyages
From immersive, educational shore excursions, to free-flowing wine, beer and spirits aboard, American Queen Voyages redefines luxury cruising on The Great Lakes.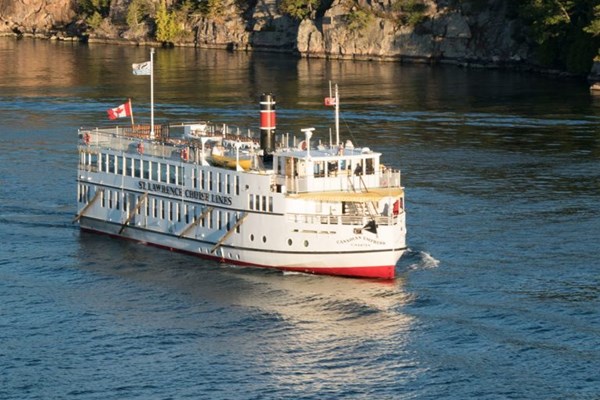 St. Lawrence Cruise Lines
Calm-water cruising on a classic Canadian riverboat. With each nautical mile, nature's northern masterpiece unfolds. Explore intricate river channels, gorgeous scenery, and historic attractions.